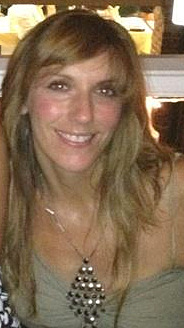 Outstanding artisan designs and gorgeous gemstones give this collection a perfectly eclectic look. Modern and sweet, these singular pieces are crafted with the utmost attention to beauty, detail and perfection in craftmanship.
I personally select all semi-precious gemstones and metals from gem shows and showrooms which allows me to choose the most stunning of materials and assures complete quality control. All jewels are created by moi in my Western Massachusetts studio.
As a BFA graduate and potter; color, collage, form and embellishments are my loves. All of which are evident in the details of my designs.
My wonderfully supportive galleries, boutiques and spas and my lovely clientele showcase the best representation of my obsession. Layer or wear alone-
Hallies Comet Jewelry will make you smile. xx
                                                                      If you have any questions about my jewelry, gemstones or process, feel free to email me                                                                       Christina Giebner- info@halliescomet.com       
                                                                                  Visa/MC accepted through www.paypal.com